Home / What's new
2022 Israel new issue program at the bottom of the page
April 26, 2022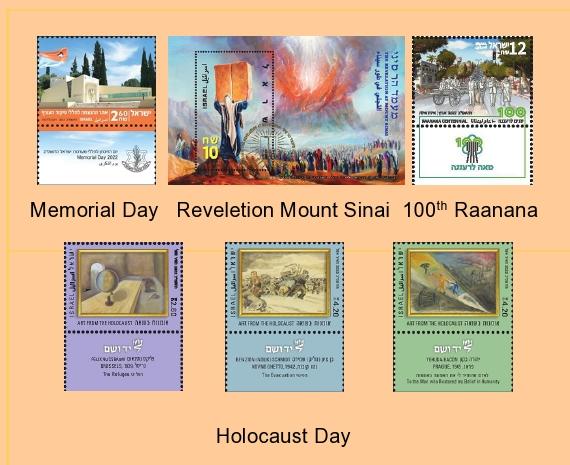 US$ 12.90
February 15, 2022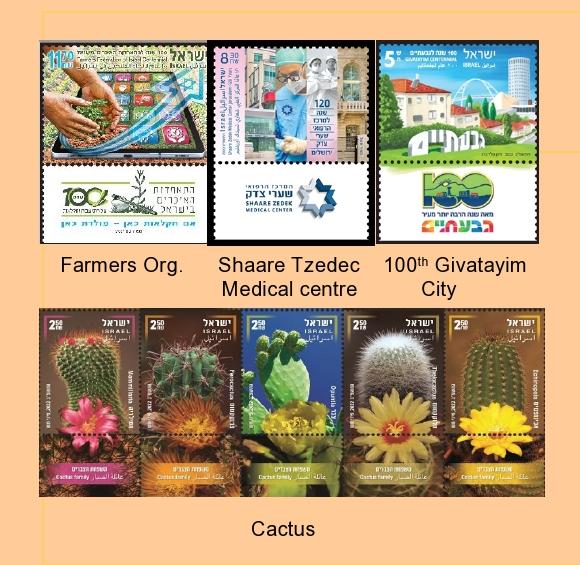 US$ 10.90
Our Guarantee for u
nbeatable price offer
Complete year (mint with tabs and souvenir sheets)
| | | |
| --- | --- | --- |
| 2019 US$ 79 | 2020 US$ 79 | 2021 US$ 79 |
...



2022
Israel
new issue program (Subject to change)


...
February
Farmers' Fed. /

120th Share Zedek Med. Centre / 100th

Givatayim City / Cactus Family / Joint issue with Gibraltar.

April
Memorial Day /

Art from Holocaust / The Revelation at Mount Sinai / Raanana City Centennial

June
21rst Maccabiah /

Scuba Diving sites in Israel / The LGBTQ Community

September
Festivals 2022 /

Street Art /

The House of David Inscripotion / Christians who Stand for Israel

November

Mediterrnian Shells / 50th Mount Hermon Resort / The Food Industry in Eretz Israel
.....