Privacy policy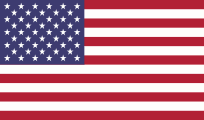 When you make a purchase we collect the following personal information:
Email address, name, Shipping address and credit card details including number and expiry date (we don't need the three digits code). After fulfilling your order we stored the information for occasionally future communication. No credit card data is stored on our site.
It is emphasized that we do not sell the information nor use it for any other purpose.

Quando fai un acquisto raccogliamo le seguenti informazioni personali:
Indirizzo e-mail, nome, indirizzo di spedizione e dettagli della carta di credito inclusi numero e data di scadenza (non abbiamo bisogno del codice a tre cifre). Dopo aver evaso il tuo ordine, archiviamo le informazioni per eventuali comunicazioni nel futuro. Nessun dato di carta di credito viene memorizzato sul nostro sito. Si sottolinea che non vendiamo le informazioni né le utilizziamo per altri scopi.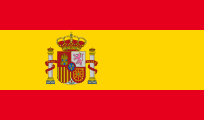 Cuando realiza una compra, recopilamos la siguiente información personal:
Dirección de correo electrónico, nombre, dirección de envío y detalles de la tarjeta de crédito, incluido el número y la fecha de vencimiento (no necesitamos el código de tres dígitos). Después de cumplir con su pedido, almacenamos la información para futuras comunicaciones ocasionales. No se almacenan datos de tarjetas de crédito en nuestro sitio. Se enfatiza que no vendemos la información n
i l
a usamos para ningún otro propósito.

Lorsque vous effectuez un achat, nous collectons les informations personnelles suivantes:
Adresse e-mail, nom, adresse de livraison et détails de la

carte de crédit, y compris le numéro et la date d'expiration (nous n'avons pas besoin du code à trois chiffres). Après avoir répondu à votre demande, nous conservons les informations pour de futures communications occasionnelles. Aucune donnée de carte de crédit n'est conservée sur notre site. Il est souligné que nous ne vendons pas les informations ni ne les utilisons à d'autres fins.

Wenn Sie einen Kauf tätigen, erfassen wir die folgenden personenbezogenen Daten:
E-Mail-Adresse, Name, Lieferadresse und Kreditkartendetails einschließlich Nummer und Ablaufdatum (wir benötigen den dreistelligen Code nicht). Nach Ausführung Ihrer Bestellung speichern wir die Informationen für gelegentliche zukünftige Kommunikation. Auf unserer Seite werden keine Kreditkartendaten gespeichert. Es wird betont, dass wir die Informationen weder verkaufen noch für andere Zwecke verwenden.

Wanneer u een aankoop doet, verzamelen wij de volgende persoonlijke informatie:
E-mailadres, naam, verzendadres en creditcardgegevens inclusief nummer en vervaldatum (we hebben de driecijferige code niet nodig). Na het uitvoeren van uw bestelling hebben we de informatie opgeslagen voor incidentele toekomstige communicatie. Op onze site worden geen creditcardgegevens opgeslagen. Benadrukt wordt dat we de informatie niet verkopen of voor andere doeleinden gebruiken.