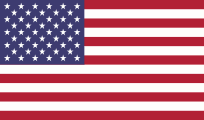 Eilat Philatelic Club is only of its kind in Israel. It began its philatelic activity in1961 as an exchange stamps Club until 1965 when the goal has been to provide Israel stamps to worldwide Israel stamp collectors at a reasonable price. After one decade the number of customers was about one thousand and over the years the number kept growing and in 1976 the Club won a Certificate of appreciation from the Ministry of Commerce for its activity. A considerable number
of loyal collectors enjoy a continuous service more than 40 years, which proves their satisfaction

.

After over 5 decades of experience the Club continues to guarantee a complete satisfaction and making the experience shopping the best.

Eilat philatelic club è unico nel suo genere in israele.

Ha iniziato la sua attività filatelica nel 1961 come club di scambio di francobolli fino al 1965

quando l'obiettivo è stato quello di fornire francobolli israeliani ai collezionisti di francobolli israeliani di tutto il mondo a un prezzo ragionevole. Dopo un decennio il numero di clienti era di circa mille e oltre. N

egli anni il numero continua a crescere e nel 1976 il Club ottiene un attestato di apprezzamento dal Ministero del Commercio per la sua attività.

Un numero considerevole di collezionisti fedeli gode di un servizio continuo di oltre 40 anni, il che dimostra la loro soddisfazione. Dopo oltre
5 decenni di esperienza il Club continua a garantire una completa soddisfazione e rendere l'esperienza di acquisto la migliore.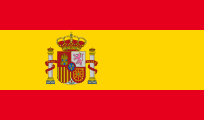 El club filatélico de eilat es único en su tipo en israel.

Comenzó su actividad filatélica en 1961 como un Club de cambio de sellos hasta 1965

cuando el objetivo ha sido proporcionar sellos de Israel a los coleccionistas de sellos de Israel en todo el mundo a un precio razonable. Después de una década, el número de clientes era de un mil y más.

Con el paso de los años el número fue creciendo y en 1976 el Club obtuvo un Certificado de reconocimiento del Ministerio de Comercio por su actividad.

Un número considerable de coleccionistas leales disfrutan de un servicio continuo de más de 40 años, lo que demuestra su satisfacción. Tras más de 5 décadas de experiencia el Club sigue garantizar una satisfacci

ó

n

completa y haciendo que la experiencia de compra sea la mejor.

Le club philatélique d'eilat est unique en son genre en israël.

A commencé son activité philatélique en 1961 en tant que club d'échange de timbres jusqu'en 1965

lorsque l'objectif a été de fournir des timbres d'Israël aux collectionneurs de timbres d'Israël du monde entier à un prix raisonnable. Après une décennie, le nombre de clients était d'environ mille et plus.

Au fil des années, le nombre n'a cessé de croître et en 1976, le Club a remporté un certificat d'appréciation du ministère du Commerce pour son activité.

Un nombre considérable de collectionneurs fidèles bénéficient d'un service continu de plus de 40 ans, ce qui prouve leur satisfaction. Après plus de 5 décennies d'expérience, le Club continue de garantir une entière satisfaction et de rendre l'expérience de shopping la meilleure.




Der eilat philatelic club ist einzigartig in israel.
Begann seine philatelistische Tätigkeit 1961 als Austauschbriefmarkenclub bis 1965
wenn das Ziel darin bestand, Israel-Briefmarkensammlern weltweit Israel-Briefmarken zu einem vernünftigen Preis zur Verfügung zu stellen. Nach einem Jahrzehnt lag die Zahl der Kunden bei etwa tausend und mehr
Im Laufe der Jahre wuchs die Zahl und 1976 erhielt der Club eine Anerkennungsurkunde des Handelsministeriums für seine

...

Tätigkeit.
Eine beträchtliche treue Anzahl von Sammlern genießt einen ununterbrochenen Dienst von mehr als 40 Jahren, was ihre Zufriedenheit beweist. Nach über 5 Jahrzehnten Erfahrung garantiert der Cl
ub weiterhin eine vollständige Zufriedenheit und macht das Einkaufserlebnis
zum besten.

Eilat filatelistische club is de enige in zijn soort in israel. B
egon zijn filatelistische activiteit in 1961 als een uitwisselingspostzegel club tot 1965
wanneer het doel is geweest om Israël-postzegels tegen een redelijke prijs te verstrekken aan Israëlische postzegelverzamelaars over de hele wereld. Na een decennium was het aantal klanten ongeveer duizend en meer.
In de loop der jaren bleef het aantal groeien en in 1976 won de Club een Certificaat van Waardering van het
Ministerie van Handel voor haar activiteiten.
Een aanzienlijk trouw aantal verzamelaars geniet al meer dan 40 jaar van een ononderbroken dienst, wat hun tevredenheid bewijst. Na meer dan
5 decennia ervaring blijft de Club een volledige tevredenheid garanderen en de ervaring met winkelen de beste maken.ntir une entière satisfaction et de rendre l'expérience de magasinage
la meilleure.